www.healthandcare.co.uk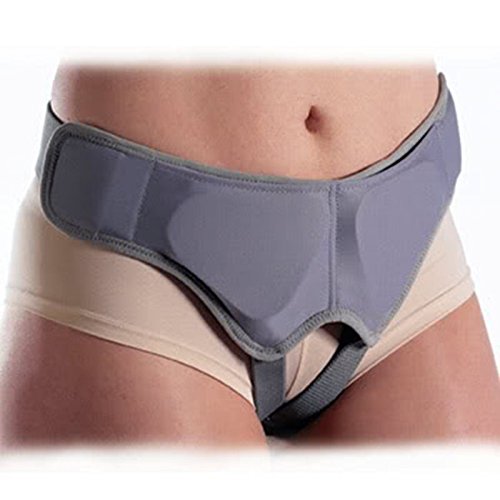 The Padded Hernia Belt provides gentle relief from reducible inguinal hernias. This can be used for supporting both single and double hernias.
The latest materials have been used in this design so that the Padded Hernia Belt provides the maximum level of comfort and support. Constant pressure to the hernia can be adjusted to the users needs.
The Padded Hernia Belt has two uniquely shaped foam compression pads which provide gradual pressure and support to the weakened muscles with focused compression on the hernia. Either of the pads can be removed to treat a single hernia.
Sizing of the Padded Hernia Belt
The Padded Hernia Belt is available in three sizes. To find the suitable size please measure around the waist in cm.
| | |
| --- | --- |
| Size | Waist Measurement |
| Small | 76 – 89 cm |
| Medium | 89 – 104 cm |
| Large | 104 – 116 cm |
___
http://www.healthandcare.co.uk/hernia-belts/padded-hernia-belt.html