INGUINAL HERNIA SUPPORT BRIEF – PANT Female – Woman Art. 536 ORIONE®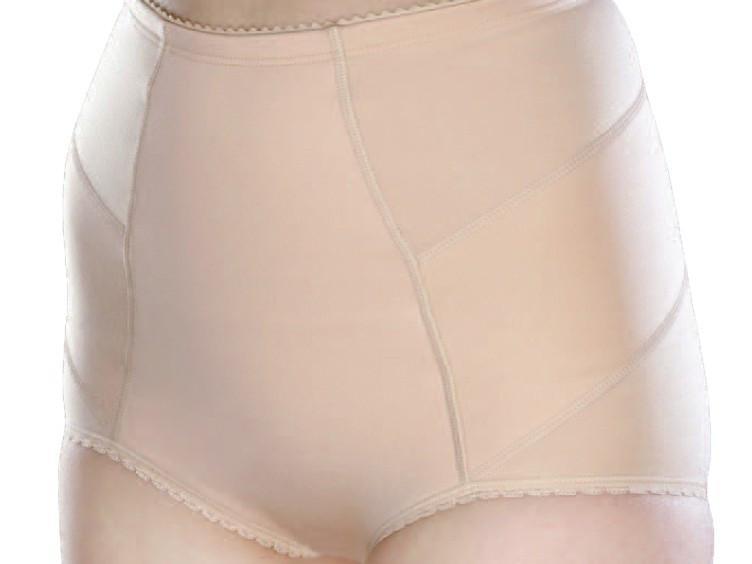 $59.74 (tax included)
Female version: This version was designed considering the characteristics of the woman's body. They have an opening flap. This is ideal for the support of the inguinal hernia, the relaxing of the abdominal tissues, the visceral and renal ptosis and the recovering after abdominal surgery.
» Support for inguinal hernias.
» They are ideal for post surgery inguinal hernias and they prevent reoccurrences. They speed up, with the "free tension" action, the reforming of the tissue and they reduce the recovering times.
» They ease up the post surgery pain.
» They are helpful for work and sports activities.
» The modern way to assist in hernia recovery.
» Suitable for single a bilateral hernia.
» Two pads provided with this hernia brief.
This is the female version of our inguinal hernia garment. Two small brass clasps at the bottom of the garment allow easy access. Also suitable for an incisional hernia, visceral and renal ptosis and recovering from abdominal surgery. Contains two optional compressed foam pads which fit securely inside the brief putting direct comfortable pressure on the hernia.
Sizing is important: For a perfect fit measure around the waist as you would prior to any hernia appearing. Because of the disparity in ladies sizes across retail shops, we do not quote clothing sizes. Please simply measure around the waist.
Suitability: Suitable for an Inguinal Hernia that is classified as 'reducible' i.e. it can be pushed back into the body without undue pain. Also suitable for post-operative care where support is necessary across the site. Do not use on injured skin or together with ointments or creams. if in doubt consult your physician for approximate time and way of use. Not recommended if part of your hernia is emerging into the scrotum as internal foam pads need to cover whole hernia area for effective relief. Do not wear this product directly after surgery particularly if you have had a mesh-type hernia repair as pressure on the mesh may cause internal inflammation. Post-operation the hernia brief can be worn as a general gentle support without the foam pad(s) but only after clearance from your surgeon regarding recovery rates.
___
Click here for the seller's website: https://peskyhernia.com/collections/inguinal-hernia-support-briefs-pants-orione/products/inguinal-hernia-support-briefs-pant-for-woman-536-orione