Note from the Coach:
Women are particularly vulnerable to all sorts of hernias due to pregnancy.  Contrary to common understanding women now sustain hernias at a rate that rivals male hernias.  Not only do pregnant women get inguinal hernias, but also femoral, umbilical, epigastric, and incisional hernias, as well as diastasis recti, a less serious condition.
The real point here is that various supports are now made which meet the extraordinary needs of what is really a very stressful 9 month period of pregnancy.  Those stresses come from many different directions so that if a woman is not fit, she becomes quite susceptible to the various hernias listed above.
The good news here is that a lot of thought is being given to how to best support the typical areas of weakness and vulnerability. Even though the female anatomy is a 'little' different than the male's, the etiology of hernia formation is quite similar.  The true causation of female hernias is only magnified because of the inordinate pressure exerted during pregnancy.   Other demands (emotional, chemical and physical) also put a lot of pressure on the female anatomy.
The support belts and accessories pictured below are provided by a company that specializes in support-wear for pregnant women.  These excellent products should also be seriously considered by men, especially those who have not found a good solution for their double hernia.  The relevant website is as follows: BABYBELLYBAND.
The Hernia Coach is working closely with another Health Coach who has a hernia due to pregnancy.  This particular support is the only one thus far that has satisfactorily met her needs.
Remember, keeping the hernia(s) fully reduced at all times is quite necessary to a successful holistic hernia remediation process.  This is especially true for those weekend warriors who have an incorrigible tendency to overdo it in the yard or during sports.  The hernia should always be fully reduced and fully supported during vigorous activity of any kind, even when standing on your feet or walking.
All the best!
The Hernia Coach
~~~~~~~~~~~~~~~~~~~~~~~~~~~~~~~~~~~~~~~~~~~~~~~~~~~~~~~~~~~~~~~~~~~~~~~~~~~~~~~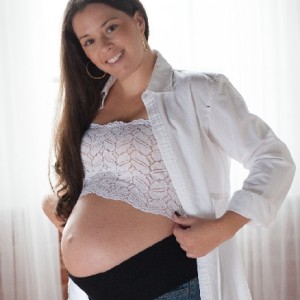 Baby belly band maternity support for pregnancy pain relief
MATERNITY SUPPORT BELT, MATERNITY SUPPORT-WEAR
BABYBELLYBAND ORIGINAL MATERNITY SUPPORT BELT
Baby belly band Original Maternity Support Belt –
Babybellyband by CABEA® immediately relieves
pregnancy abdominal and round ligament pain,
hernia and hip discomfort. Works excellent as
sacroiliac (SI) joint support belt. Belly band can
be used before, during and post pregnancy.
ADD-on groin bands or shoulder straps if you
need anytime. Petite to Plus Sizes available.
————————————————————————————–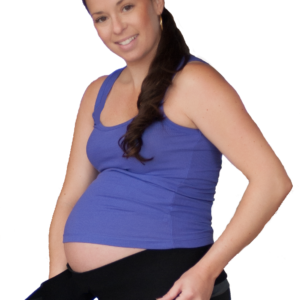 Babybellyband SPORT Abdominal and Maternity Support belt.
Perfect for exercise during pregnancy, hernia, abdominal and back support
MATERNITY SUPPORT-WEAR
BABYBELLYBAND SPORT ABDOMINAL SUPPORT BELT FOR WOMEN AND MEN
Babybellyband SPORT Abdominal Support Belt
for Women and Men , NEW product!. Abdominal,
hip, and back support band to use during exercise,
work, or play. This lightweight, breathable, antimicrobial,
DuRelief fabric belly band is a new addition to CABEA®
support wear line. Perfect support of the abdomen,
relieves abdominal, pregnancy or hernia pain. The
Babybellyband SPORT is not just for athletes, but for
adults who are active and on the move. Support the
Belly! All ADD-On products: groin bands and shoulder
strap, work with the Baby belly band SPORT band too.
———————————————————————————-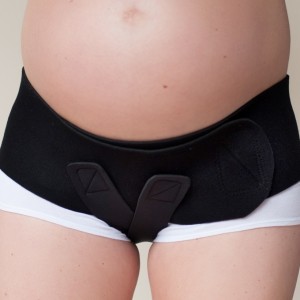 Pelvic Compression Therapy Band
BABYBELLYBAND® ADD-ONS, MATERNITY SUPPORT-WEAR
COMPRESSION THERAPY GROIN BANDS
Babybellyband Groin Bands Velcro attach to the
Abdominal Band (SOLD SEPARATELY) for ultimate
compression support for inguinal and femoral
hernia, vaginal or vulvar varicosities, pubic symphysis SPD,
prolapses. Comfortable, flexible, soft, easy to adjust.
Freedom of movement of each groin band allows you
to adjust and place the band in the area of your discomfort.
—————————————————————————————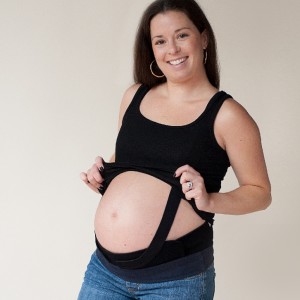 Baby bellyPregnancy Back Support shoulder straps
BABYBELLYBAND® ADD-ONS, MATERNITY SUPPORT-WEAR
BABYBELLYBAND® SHOULDER STRAPS
Babybellyband® Shoulder Straps by CABEA provide
an extra lift to the belly. The shoulder straps give
additional support by lifting the abdomen and taking
pressure off of your pelvic and groin area. They help
alleviate back discomfort during pregnancy, while
working out or just living your daily life. Relieve and
prevent pain now! Discrete comfort and support
provided by adding Babybelly Shoulder Straps.