by Anonymous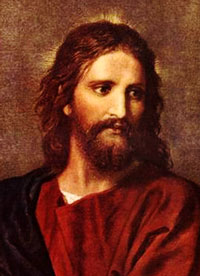 Almighty God the Father,
Lord Jesus Christ the Son,
Holy Spirit the Comforter,
please hear my prayer unto You this day!
I am in need Oh Lord!
I am in need of healing!
I suffer from a debilitating physical affliction,
 and the pain and fear that it causes.
I know that You perform healing miracles for those who have faith.
You perform healing every day for those who know not your curative powers.
You answer prayers for healing everyday!
I firmly believe this,
as I ask for Your healing hand to touch me right now.
I'm in need and asking you to help with healing my inguinal hernia.
Please Our Dear Lord Jesus Christ,
bless me with your healing grace,
that I might be set free from this injury and imbalance in my body
as well as from the pain and suffering it has caused in my life.
Please especially set me free from the fear and worry
and anxiety which this health challenge is causing me.
Grant me your divine dispensation.
Please let this healing come to pass in my life!
Dear Holy Ghost,
please come upon my body while I sleep tonight and every night,
and bring healing restoration to my entire being.
Please!
I firmly believe that Your ways are Holy,
even when I don't understand them.
I am a devout Christian!
Therefore, I choose to be patient,
and have faith that the promises of Christ will come to pass in my life as the truth,
for they ARE THE TRUTH!
Help me to stay strong in my faith,
and to deal with this burden until I am freed from it,
by Your Holy hands.
Please answer these prayers.
I choose to believe that You Oh Lord have heard my cries unto You,
and that You love me!
In Jesus name I pray,
Amen.
___
In the Name of Jesus,
May thy be every whit whole.