by ALYSA BAJENARU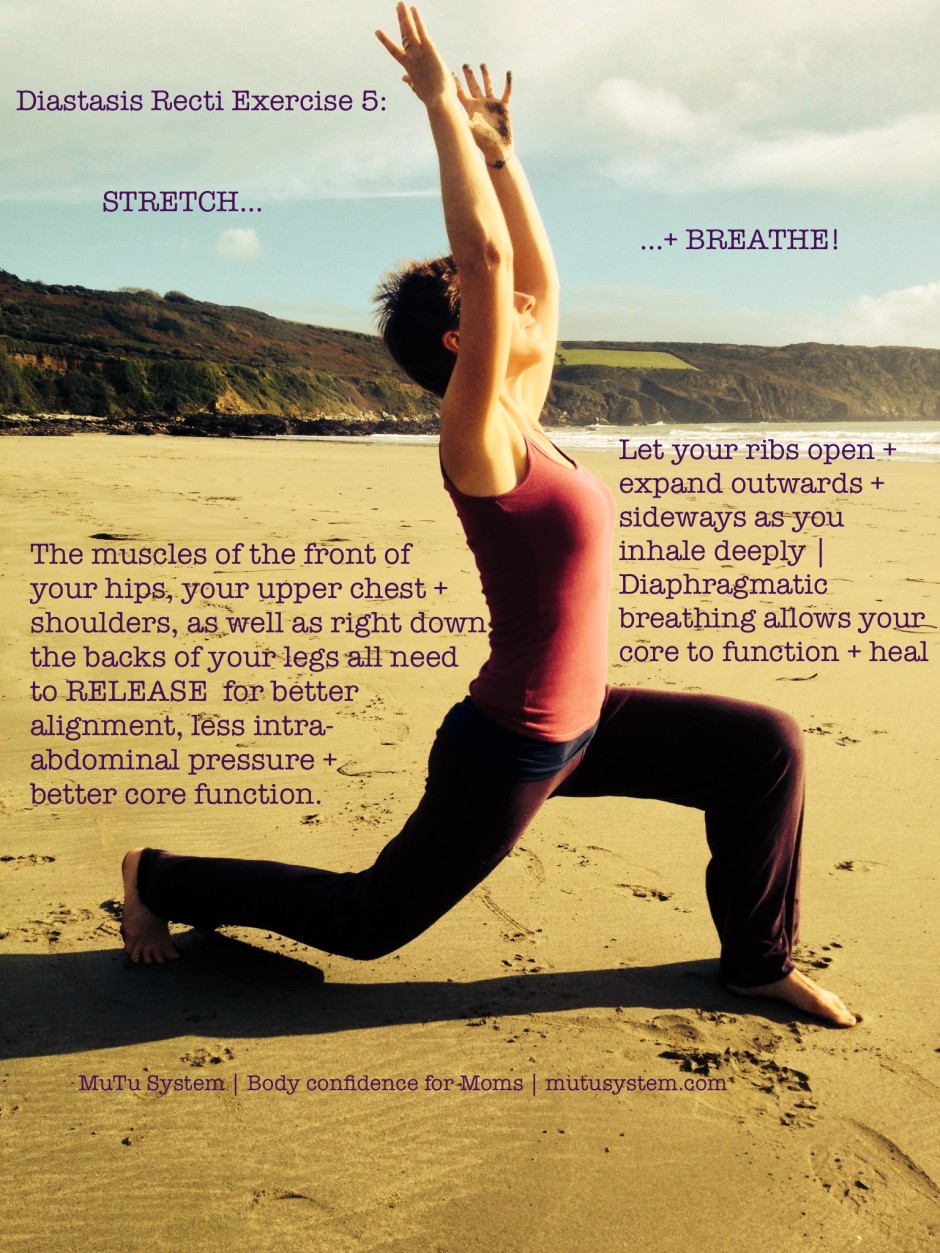 It's the first of the month, so Wendy Powell is back with some fitness tips!  Here she is with 5 exercises to heal diastasis.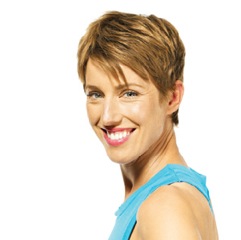 What exercises will really work to fix a Diastasis? As promised I am giving you 5 of my very favorite exercises for healing, reconnecting and restoring your core. As I explained in my last post, Diastasis Recti is a symptom of excessive pressure inside the abdomen and pelvis.
If you can reverse and minimize this pressure, the outward symptoms (diastasis, hernia, or even mild pelvic organ prolapse) can be significantly reduced.
The pressure, as well as the diastasis it causes, can be corrected with alignment shifts, exercises and stretches designed to reconnect nerve pathways and optimum deep core muscular function. Don't worry – your body wants to function right, and core strength can always be improved – it just needs a nudge to remind it what to do!
It so important when you do these exercises that you focus and move mindfully. What I mean by that is to think and feel your body as you move – don't just go through the motions. Move with your breath – always remembering to Exhale on the Exertion. So you exhale as you move, gently engaging your entire core. No sucking in your stomach, no butt tucking – just a subtle drawing inwards of your lower abdomen as you exhale.
Try this: Exhale through your nose, emptying your lungs of air, with your tongue pressed against the back of your teeth to feel the connection deep in your core and pelvic floor.
Go through these 5 exercises (or just pick 3 if that's all you have time for!) every day. It will take 10-15 minutes.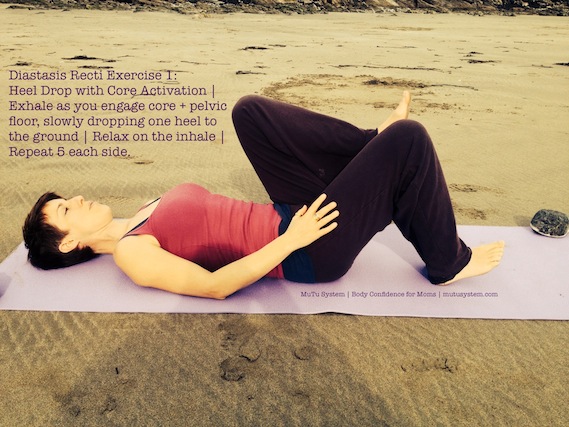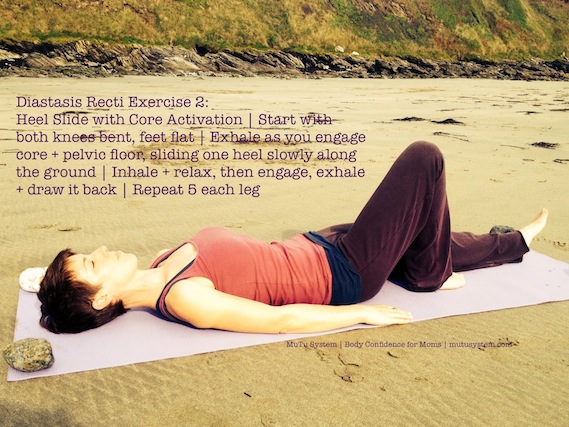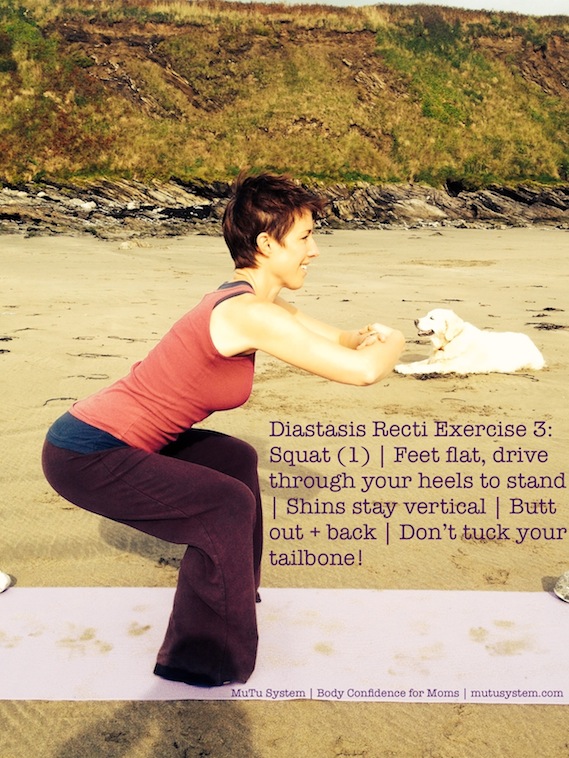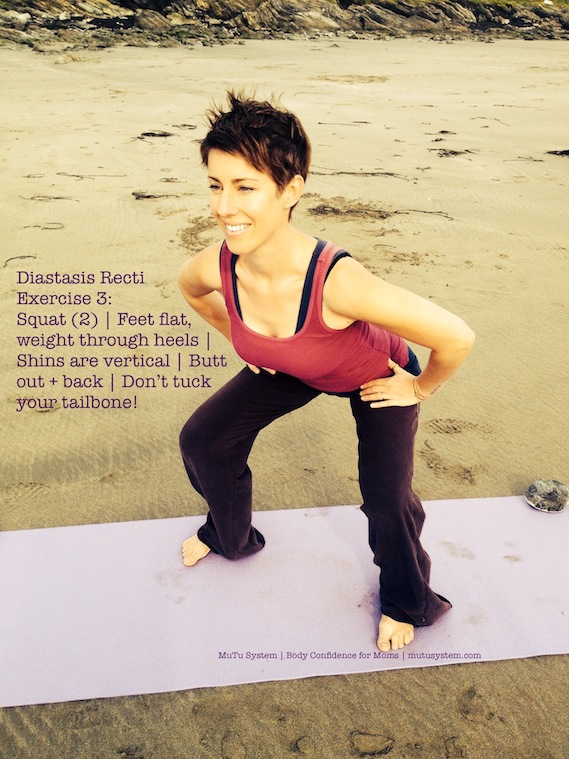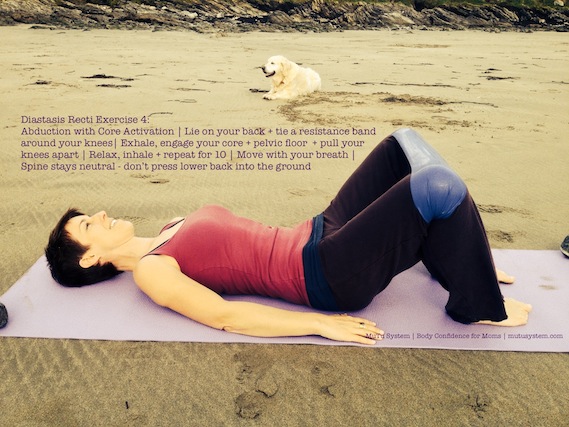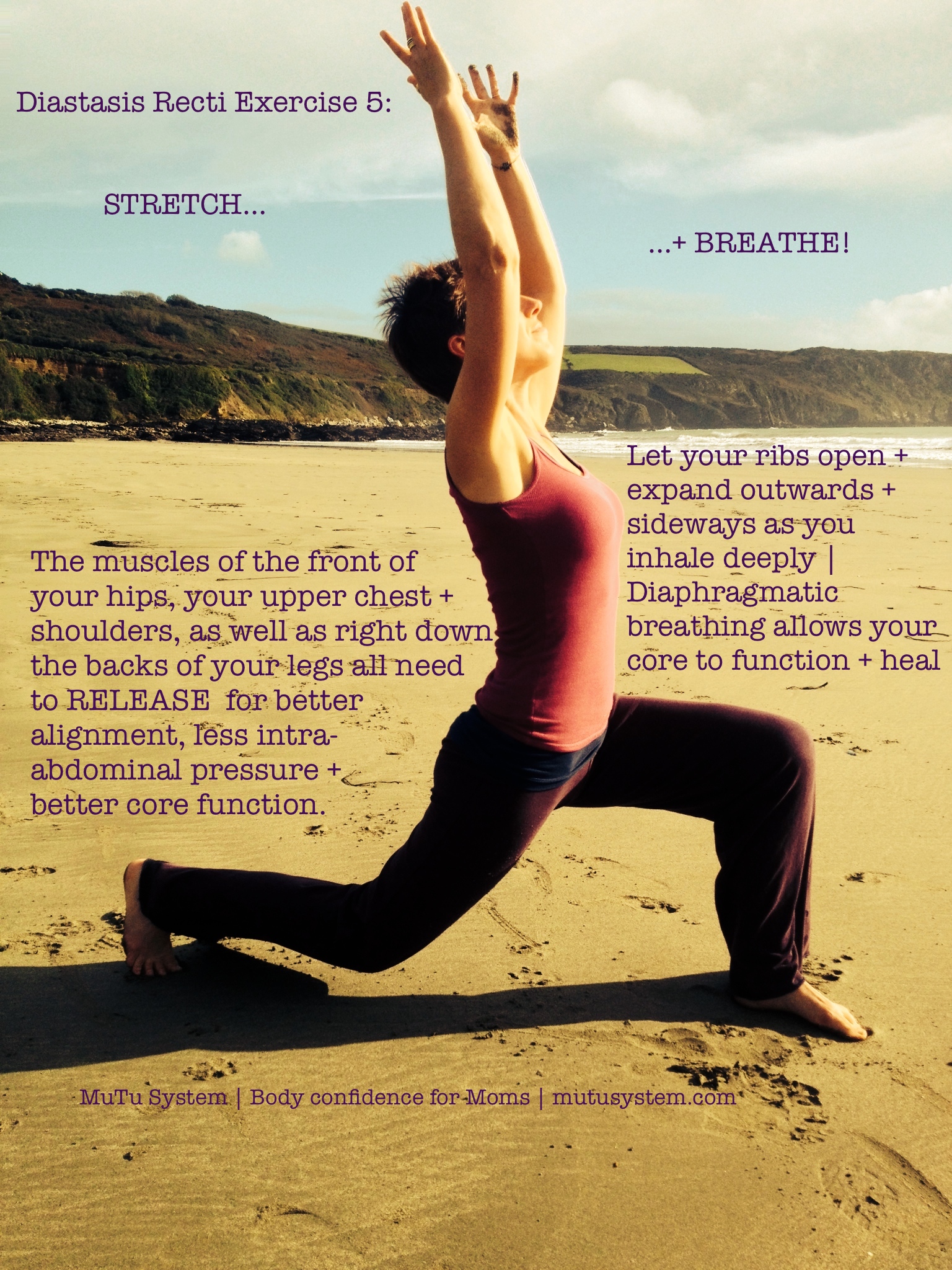 And here's my bonus 6th exercise which is probably the most important one of all… WALK. In good alignment, in barefoot shoes or shoes with minimal soles for 30 minutes every day. Seriously, the biomechanical activity of walking is one of the best things you can do for your entire body!  (Learn more about it here)
___
http://inspiredrd.com/2013/11/5-exercises-to-heal-diastasis/